5 Things You Can Do Before and After Phoenix Cup Malaysia 2019
It's almost that time of the year again yet with another amazing event from PHOENIXDARTS. As the holiday season is coming, PHOENIXDARTS presents to you Phoenix Cup Malaysia 2019 that is happening this weekend!
Players from different regions will gather to meet and test their skills out to claim the championship titles. With PERFECT Japan Players coming straight from Japan, what reason you have to not come down to this event? They got the superstars like Masumi Chino, Toru Suzuki, Kasumi Sato, and Tomoya Tsumura!
Despite the hype and tense competition that will be happening this weekend, have you wonder where to treat yourself before and after Phoenix Cup Malaysia 2019?
Here are 5 things you can do before and after the Phoenix Cup Malaysia 2019:
1. Sunway Pyramid Shopping Mall
Located at Bandar Sunway, Petaling Jaya, Selangor, this place is your ultimate shopping destination. It is just a 16 min away via taxi from e.City Hotel. Fashion, Entertainment, Electronic, Restaurant and lots of other shop category to enjoy inside this pyramid looking shopping mall. Arguably the biggest shopping mall in Malaysia, this spot is a 'must go to' spot in your trip here.
Sunway Pyramid Shopping Mall
Address: No. 3, Level CP6, Blue Atrium, Jalan PJS 11/15, Bandar Sunway, 47500 Petaling Jaya, Selangor, Malaysia
Opening hours: 10am – 10pm
2. Sunway Lagoon Theme park
Fed up with all these common shopping and dining experience? When is the last time you went to a Theme/Water Park? If you bring your family along with you, this place is a great choice to spend your time together with your family members. With tons of rides to enjoy, man I don't think one day is enough to enjoy all of the fun there.
Sunway Lagoon Theme park
Address: 3, Jalan PJS 11/11, Bandar Sunway, 47500 Subang Jaya, Selangor, Malaysia
Opening Hours: 10am – 6pm
3. Massage Service
If you are from Singapore, you can tell how expensive it is to get a good massage. Well, it's time to go get a good massage which is relatively inexpensive. Price ranging from RM70-100. It is half the price for what you can get in Singapore. After all those tiring days that you will spend at the event, going to a massage place is a good way to end the day.
Here's a recommendation for the nearest place to get a massage assuming you want to get one straight away after the event:
SOTHYS Main Place USJ
Address: Jalan USJ 21/10 Persiaran | 1F-10, First Floor, Main Place USJ, Subang Jaya 47630, Malaysia
Opening Hours: 10:00 AM – 9:00 PM
4. Sky Park @ One City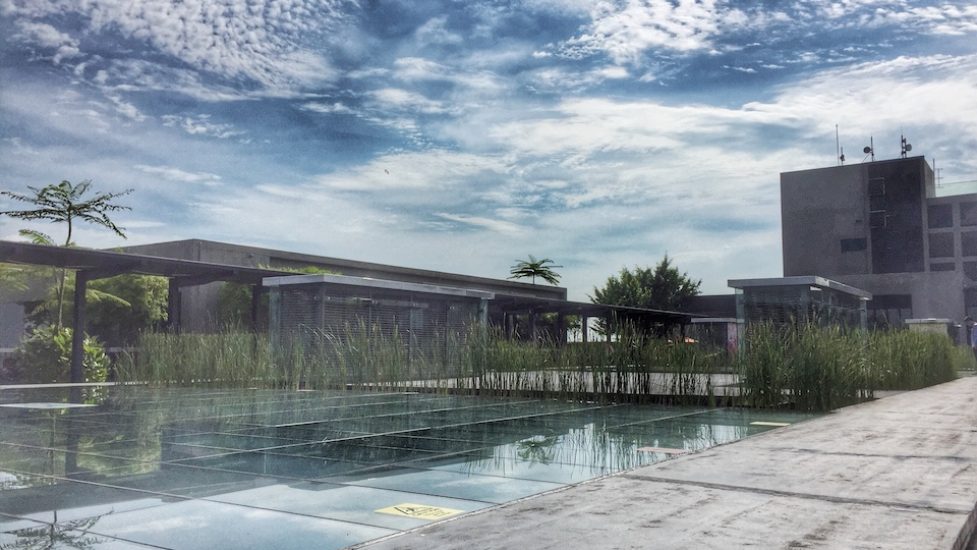 This next destination requires you very minimal travel because all you need to do is to go up to the rooftop of One City Mall. If you happen to stay at e.City Hotel @ One City, you can access this spot anytime you want. The glass sky walk on the rooftop is the main attraction here where it allows you to see the beautiful view of the mall from the top with the experience of walking on top of it. It is recommended to come at night to see a better look of the view.
5. Food Adventures
For you guys who are new to Malaysia, be adventurous with your taste buds! Time to go for a food adventure on local delicacies served in Malaysia with your new dart mates from the local scene and ask them for food preferences as well! It is a good way to make a couple of new friends too! Here are some places that you may be interested:
AK Noodles House
Address: Jalan Usj 21/10 | Lot LK-08, Lower Ground Floor, Main Place, Subang Jaya 47630, Malaysia
Contact: +60 3-8021 5670
Kuching Noodle House
Address: Jalan USJ25/1A | B-08-GF, Ground Floor, Garden Shoppe, Subang Jaya 47650, Malaysia
Contact: +60 19-378 6933
Sisters Char Koay Teow Kopitiam
Address: 11 Jalan USJ16/2G | UEP Subang Jaya, Petaling Jaya, Malaysia
Contact: +60 3-8024 1373
Menara Muse
Address: 1-3 Jalan USJ 9/5P | Subang Business Centre, Subang Jaya 47500, Malaysia
Contact: +60 3-8024 6751
Lastly, try not to get caught up with all the intensity of the Phoenix Cup! Remember to have fun and explore new things there. Darts isn't all about winning, sometimes it opens you up to a lot of possibilities. If you like to hear more content like this, make sure to subscribe to our website and give our Instagram and Facebook a follow to keep you updated as we will be uploading new content weekly!
ONE LAST BONUS! You can get our community member patch and stickers for FREE if you catch us at the Phoenix Cup Malaysia 2019! We will be wearing our team jersey so it's not too hard to find us!
Come talk to us and be part of our movement as a community to grow the sport together!
Let's TALKDARTS!